Hello all I have some really exciting news!!

woohooo
I'm so excited!!!
So I made a nice card using some new designs I made! and ofcourse I will share them with you my friends!!
It's a dummy and a sew thankful sentiment!
I used my craft robo to cut the scissors and the button border.
I used some inks and liquid pearls and stiched the buttons.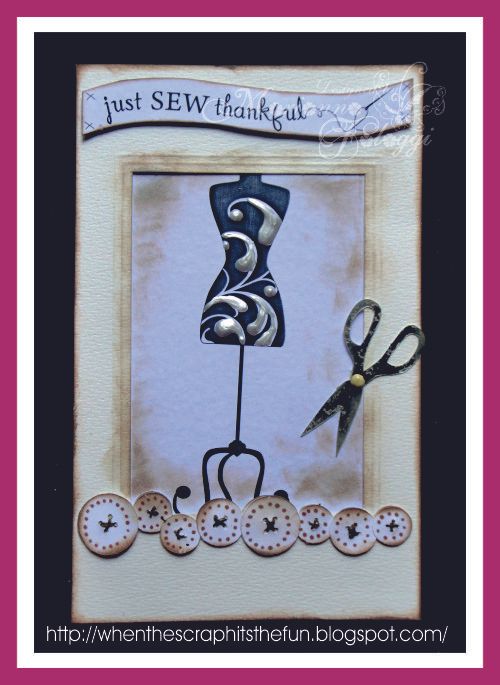 I would love to enter my card in the following challenges:
Freebie No more available
Hope you will enjoy my creation!!
hugs
xMx