hi all hope you are great!!! I'm so excited!! this is my first card for the
Chocolate, Coffe and Cards
Design team!! woohoo!! Our theme?
and here is how it inspired me!!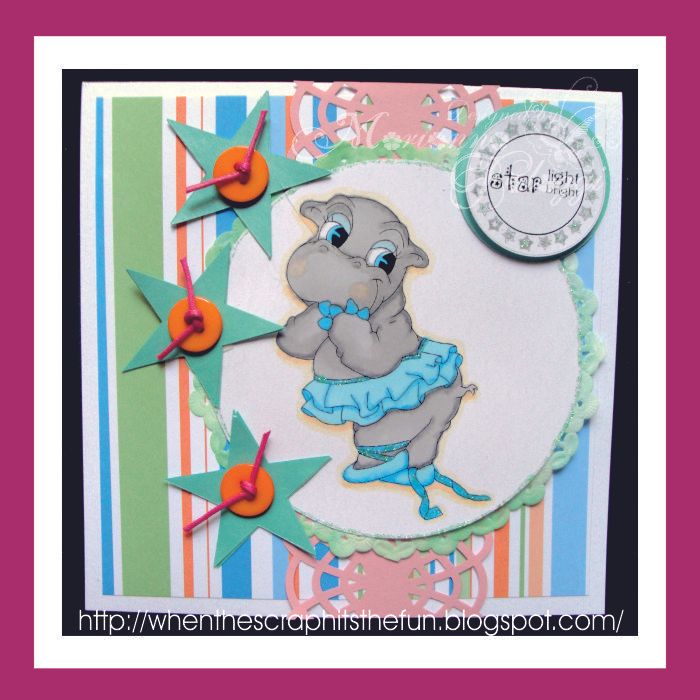 I used this adorable hippo colored with my markers, made some stars and added some buttons and ribbon, used my Martha stewart punches (addicted to them) and I made this fun sentiment that I will share it here with all of you!
The challenge is sponsored by
Prize : $10 GC to Digi Doodle Shop
I would love to enter my card in the following challenges:
Freebie No more available
enjoy
hugs
xMx